To the Board and other "powers that be",
I would like to forward this on to you all.
Shannon
--- On Mon, 9/12/11, DogBreedsInfo <award@dogbreedsinfo.org> wrote:

From: DogBreedsInfo <award@dogbreedsinfo.org>
Subject: Dog Rescue Award - Congrats!
To: shannonhz@att.net
Date: Monday, September 12, 2011, 5:01 PM
Dear City of St. Ann Animal Control,
We at DogBreedsInfo.org are pleased to present you with a Dog Rescue Award for excellence in providing underprivileged dogs a much valued resource. We take pride in acknowledging the best organizations around the country with our special award emblem, recognizing them for their outstanding work – the City of St. Ann Animal Control certainly qualifies as one of them.
Thank you for all the work you and your organization provides for dogs in need. We wish you the best in continuing your highly valued service.
Thanks again for all you do!
Best Regards,
Evan
Senior Editor
Very Proud of the work our St Animal Pet Adoptions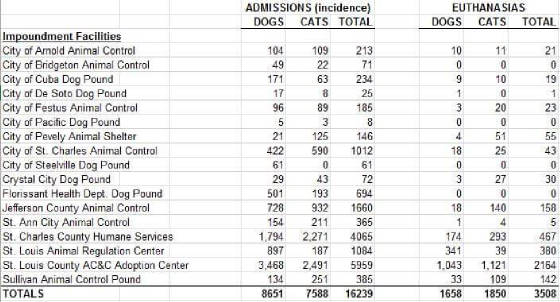 is doing here in St Ann!! Great Job Guys!!!!! 2015
Every 13 Yrs this is, so true...SO FUNNY
Municipal Links to their Website and Services
ST ANN PUBLIC RECORDS REQUEST FORM
The Constitution Center - Constitution Page
Zoo Member, American Disabled Veterans, USO, WW1 Memorial Fund, NRA Life Member, MUNY, KCU, St Ann Alderman, MDA, USAV, AAU V, Operation Graduation, Pride & Promise Contributor, SAPA, SABA, Ran as a Candidate for St Louis County Council-got 41% of vote. RLAC & Ritenour Parent Advocacy Committee
Paid for by Amy Poelker to Elect Amy Poelker.