2020 Budget 12 2 19 Alderman Meeting PAGES 31-53
2020 GF OPERATING EXP - TRANSFERS
2020 GF EXPENSES BY DEPARTMENT
2020 PARK/BOND EXP BY DEPARTMENT
LAST YEAR
2019 Combined Funds Draft Budget Workbook
Downloadable pdf City Events and Important Numbers 2019
GENERAL FUND OPERATING EXPENSES AND TRANSFERS
GENERAL FUND EXPENSES BY DEPARTMENT
SPECIAL FUND EXPENSES DETAILED
Finished up public information on the Playground Planning Grant. Next stage is to actually apply for the grant I believe.
Heres some information and later if we get the grant we will be looking for you n your kids input on what you would like to see Your Playgrounds look like.
Be thinking about it and if you are at other parks and see something you would love to have in St Ann, take a pic and send it to me, the community center or your Alderman for future reference.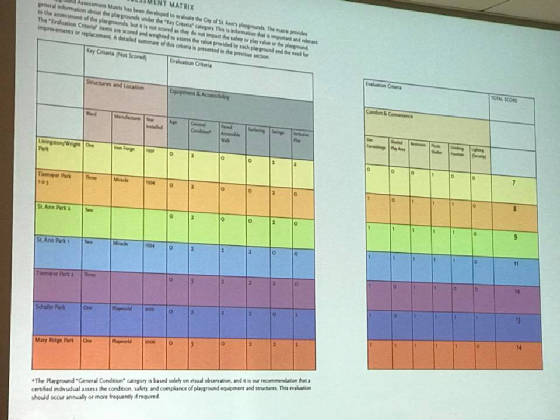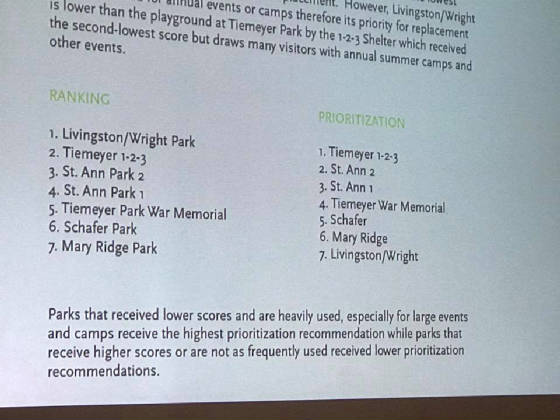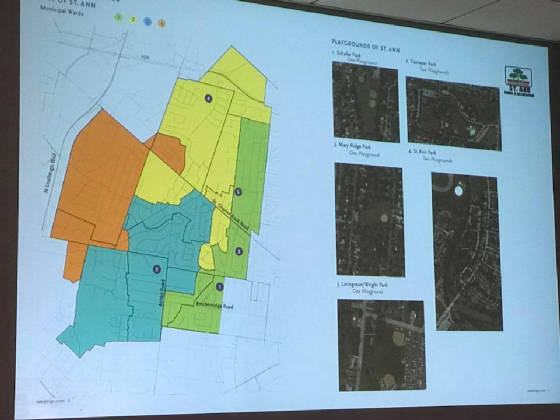 2017 Park Prop Projects
See what your money is accomplishing this year.
Again, Thank you!
Amy
p.s. The Left column are the yearly operating costs ie: Employee's etc
The Right column are the Project Projected costs these will be bid out so could come back cheaper.
Entire Budget can be found on my website at
www.amypoelker.com
and begins on page 102.