Report a Scam,
Report Waste/Fraud/Abuse
Senior Crisis Number 800-392-0210
Ideas on how not to be a victim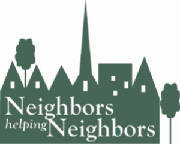 Overview of Landlord-Tenant Lease Laws (sent to thru a resident)
Free legal forms for Missouri...
ST ANIMAL PET ADOPTIONS(SAPA)*
Give a Little for Christmas...
The St Ann Police & Street Department work together on a project to help families who may need an extra hand around this time of year.
Donations - Contact Mary Kay Nolen at St Ann PD 314-427-8000
Thank you
Have some COATS to get rid of?...
Realestate and Tax information
Pay your PPT or Home Taxes Online here in St Louis County
Tax exercise for you or your kids