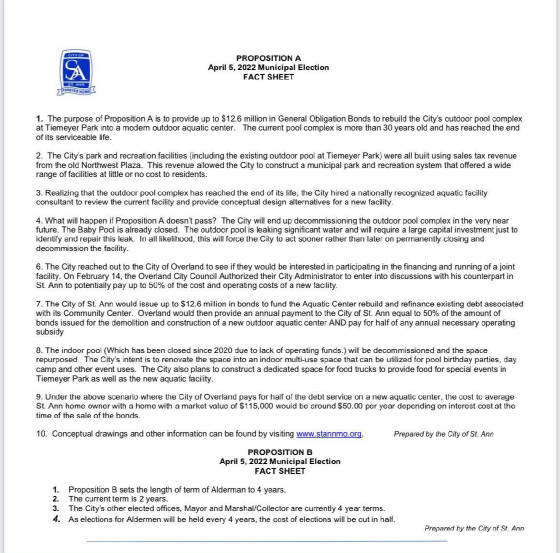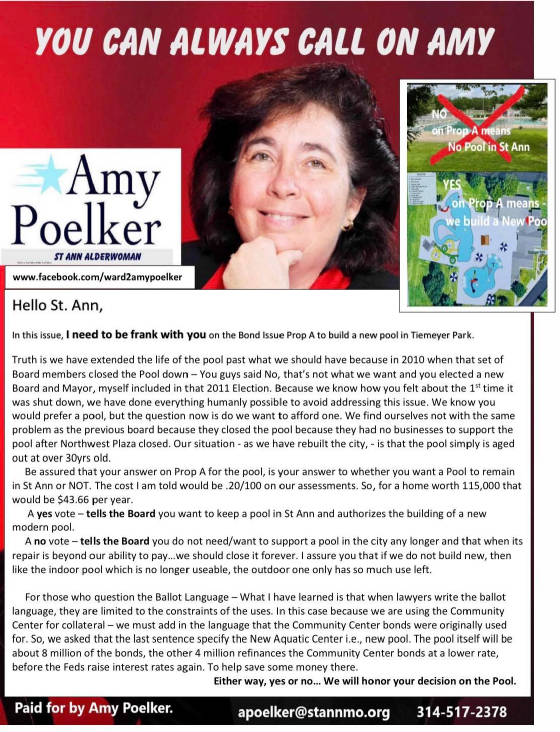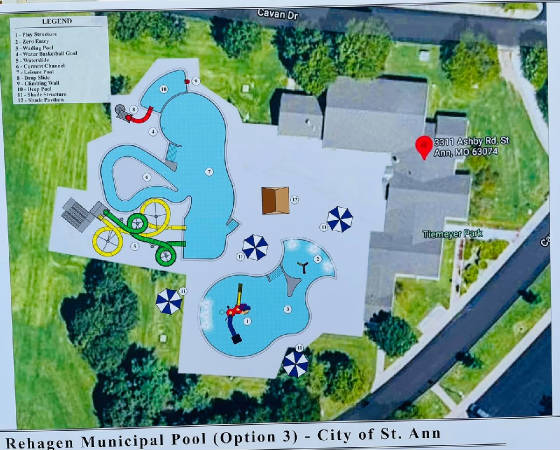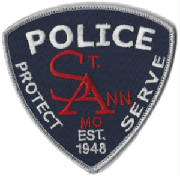 Prop R Completion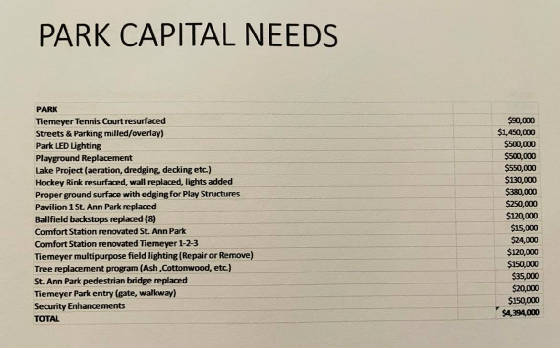 Prop R Completion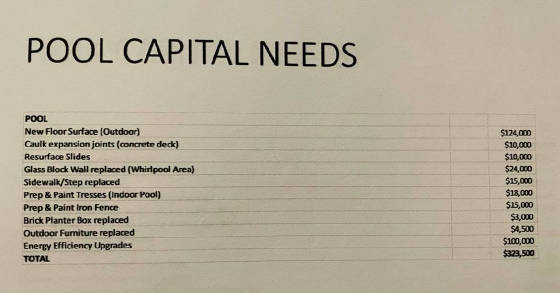 Prop R Completion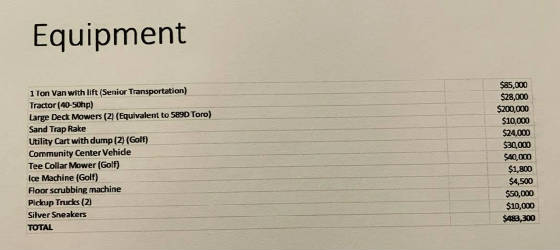 Prop R Completion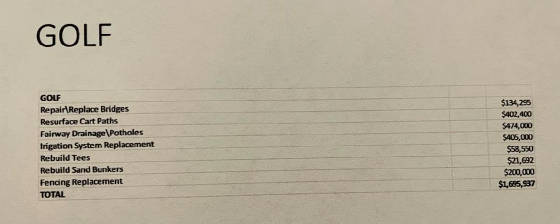 Playground Assessment Report done by St Louis County Engineers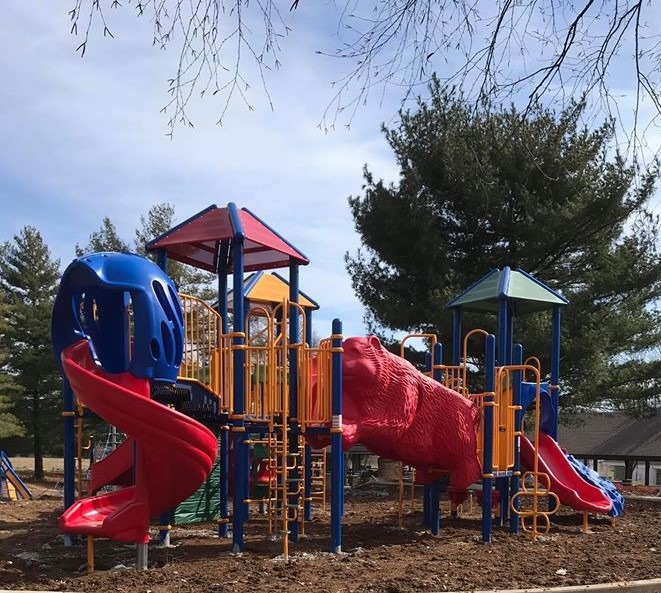 2017 Street PCI Information with some updates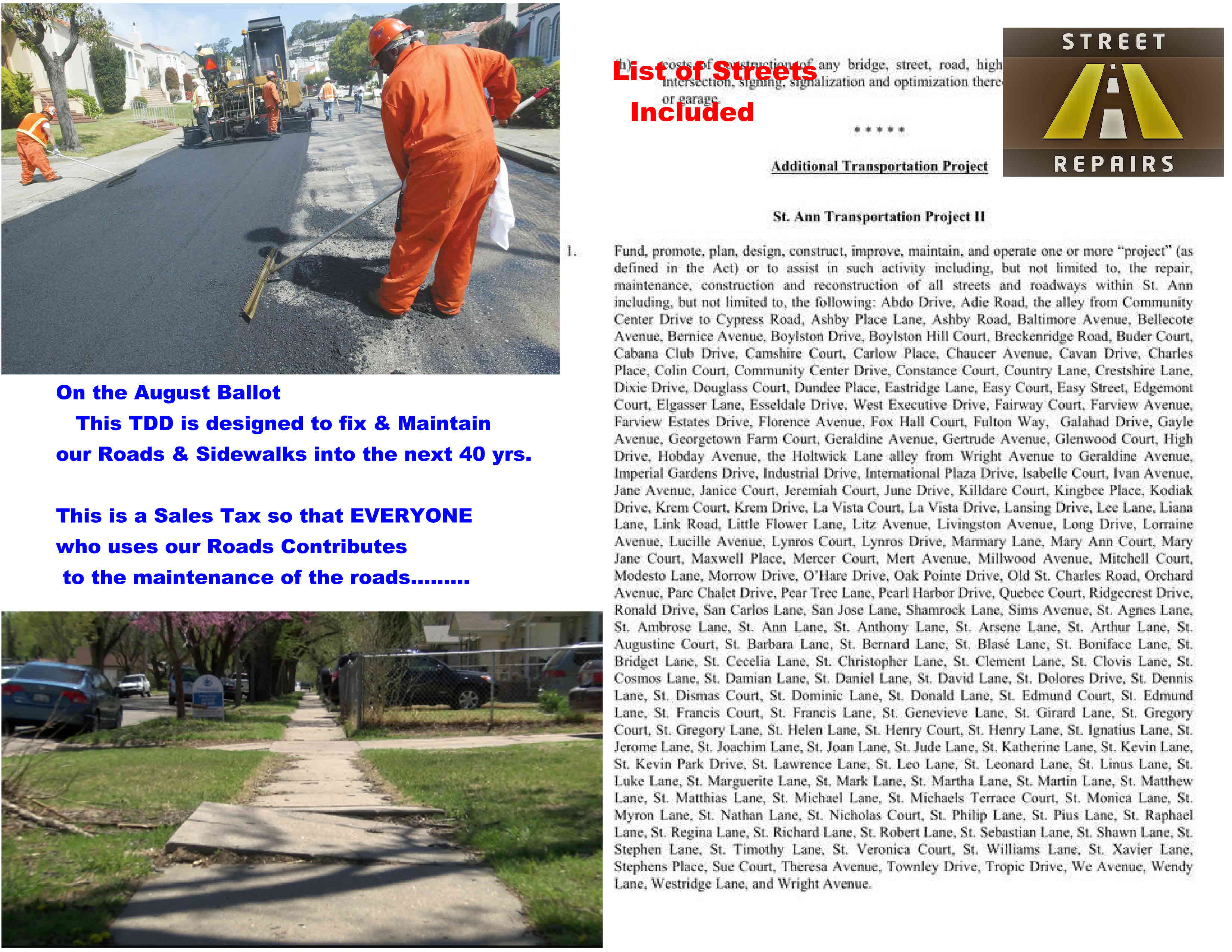 Below find the City TDD Presentation.
Reminder this was the 2017 presentation which did not pass, however was used during the 2019 presentation which passed. So the order of streets to be repaired had changed due to PCI ratings and of course the Parks Bond had to cover the cost of repairing the Park roads and pathways.
Payken TDD Presentation pgs 10-46
For the record.
The tax dollars from the tax is collected directly by the State of Missouri.
St Ann gets the work done, then sends the invoices to our lawyers - who make sure the money is spent properly within the guidelines the TDD Law allows.
Then the lawyers send these invoices to the State for Approval and the State pays the City for these invoices only.
This way the dollars can only be spent on the voter approved Streets, Trees and Sidewalks.
Questions and Answers View on Prop S 2017 Please pay particular ATTENTION to the last Question and Answer where you have it in writing that the previous TDD will be eliminated as soon as it pays itself off at which time the sales tax will be reduced by .75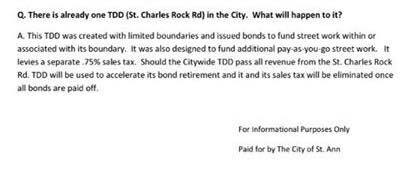 2021
What are your top priorities?• My Votes will protect Residents, Businesses and Municipalities from Government Intrusion. • I will Work to continue to bring jobs and businesses to St. Ann. • I will continue to oversee the repair and reconstruction of our city streets to ensure your TDD tax dollars are spent appropriately. I will be honest and forthcoming of the information I get, to include you.Why are you qualified to serve in this office?As your Ward 2 representative for the last 10 years, I have kept and made good on the priorities above. In 2011 when I 1st got in, Northwest Plaza was a dead mall with no opportunities. Today unemployment in St Ann has been reduced from 9% to 3.2%. Housing values have increased from $63,000 to $110,000. The average household income has increased from $36,000 to $67,000.Ty
ST ANN PUBLIC RECORDS REQUEST FORM
Zoo Member, NRA, KCU, St Ann Alderman in 6th Term - Unopposed last 6 runs, USAV, AAU V, Operation Graduation, Pride & Promise, SAPA, SABA, Ran as a Candidate for St Louis County Council 2x -got 41% of vote. RLAC & Ritenour Parent Advocacy Committees.
Resume on Linkedin - Click Here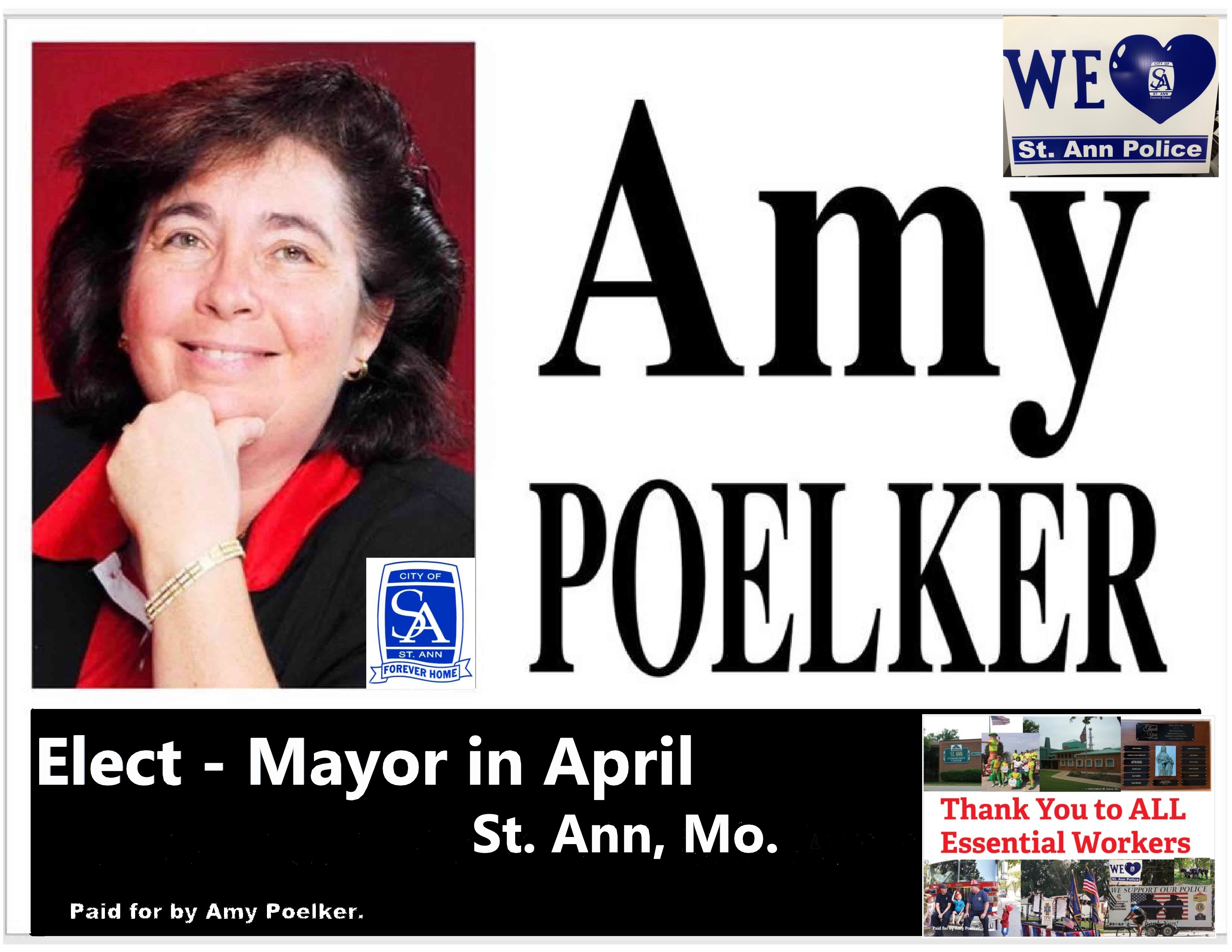 Paid for by Amy Poelker.
Paid for by Citizens for Amy Poelker, Treasurer Christopher Poelker.